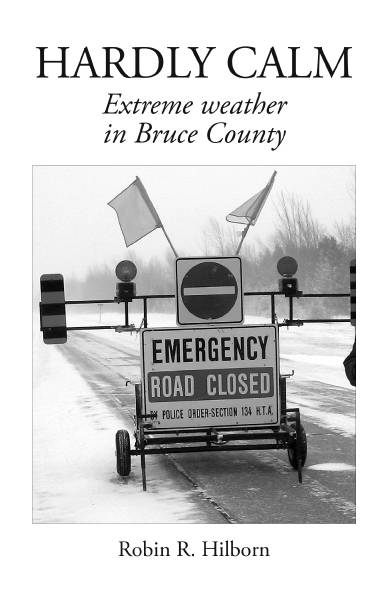 "Some of the worst weather in the land"
Winter blizzards, spring floods, Good Friday wind storms, November gales ... is the weather in Bruce County ever calm?
The Bruce Peninsula juts out into Lake Huron, exposing the county's 850 kilometers of shoreline to the full brunt of storms driving across the lake. Here is some of the worst weather in the land.
In February 2011 author Robin Hilborn collaborated with the Archives at the Bruce County Museum and Cultural Centre, in Southampton, Ont., to prepare this overview of extreme weather in Bruce County, Ont. His first book, Southampton Vignettes, covered two centuries of town history.

CONTENTS
And the prize for worst winter goes to ...
A fine winter's harvest
River floods threaten Bruce County
Wind storms bedevil the Huron coast
Hurricane Hazel turns deadly

How to order
To order Extreme Weather in Bruce County, print (or copy out) the form below, fill in and mail with your cheque to:
Box 1203, Southampton ON N0H 2L0
---
Please send me ___ copies of Hardly Calm: Extreme Weather in Bruce County ($5 each).
I enclose a $_____ cheque to "Robin Hilborn".
Name:
Street address:
City:
---
• Price in Canada is in Can$. For U.S. addresses, in US$.
• We accept cheques and post office money orders. Sorry, no credit cards (so you don't have to reveal your card number).
• No tax ... we are tax-exempt.
• Queries:
helper@familyhelper.net
.
---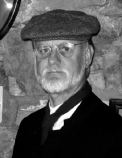 Robin Hilborn